FULLY RESPONSIVE & RETINA READY WEBSITES
---
---
LeGarde Burnett gives you everything you need to run a creatively and digitally enhanced business.

Consider LeGarde Burnett as an extension of your marketing team.
CREATIVE ELEMENTS
---
---
Your in-house creative and digital marketing department.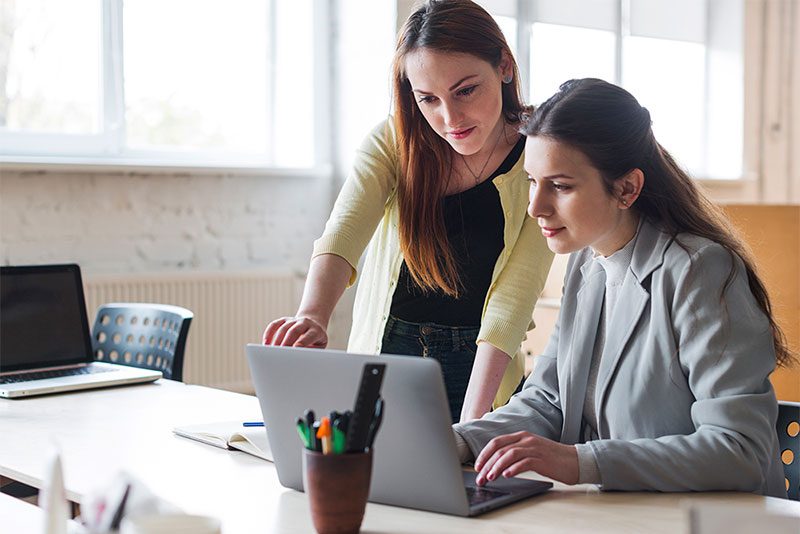 ATTENTION TO DETAIL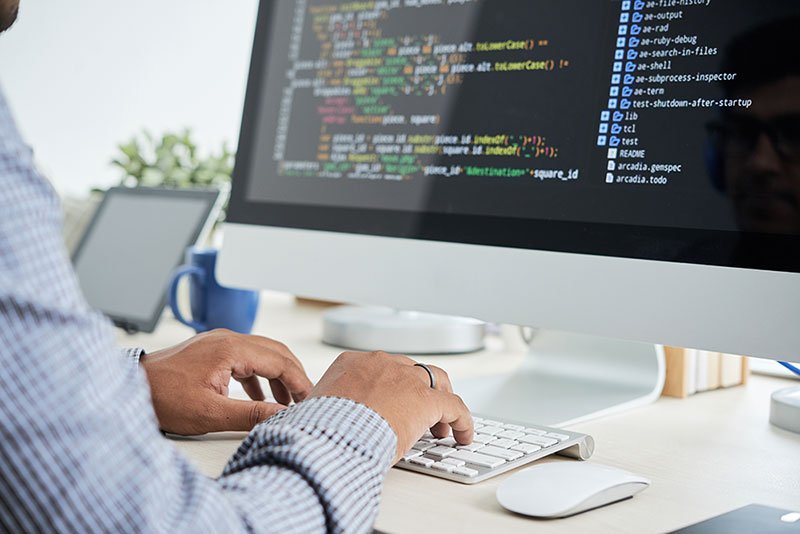 AGILE DEVELOPMENT
FAST SUPPORT
"This is simply unbelievable! LeGarde Burnett is the most valuable business resource we have EVER had."

"It's just amazing how easy it was to deal with LeGarde Burnett team. Their consistent and consultative advice helped us with our business growth."

"I would also like to say thank you to all your staff."

"The best on the net! We were treated like royalty. I could probably go into sales for you."

"No matter how many times you ask the same question LeGarde Burnett's team is the coolest team that have ever dealt with."
Welcome to LeGarde Burnett, your all-in-one web design and digital agency right here in Sydney, Australia. We've got a crew of passionate, creative, and savvy web & graphic designers, website developers, SEO whizzes, and digital marketing maestros ready to rock and roll!
---
Now, let's spill the beans. We've worked on a truckload of smashing web design projects for businesses all over Sydney, and here's the deal – we treat your business and design project like they're our very own. No kidding! That means you get our undivided personal care, top-notch customer service, and oodles of attention to detail.
So, what are you waiting for? Let's kick-start this adventure and get your business soaring to new heights. LeGarde Burnett's got your back, and we're ready to dive headfirst into creating a digital masterpiece for you. The sky's the limit, mate!
CORE CAPABILITIES
---
---
WHY BUILD YOUR WEBSITE WITHLEGARDE BURNETT?
---
---

---
WEBSITES THAT RANK
---
---
When it comes to crafting websites that conquer Google, LeGarde Burnett is the ultimate go-to! We've got the know-how to get your website soaring in the search rankings and skyrocket your online business.

You know the game plan – search engine optimization (SEO) is our secret weapon! We sprinkle it into every web design we whip up, ensuring your site grabs that top spot on the search results page. Because let's face it, that's what it's all about, right? We're not just playing games; we're serious about your success!

Here's the deal – we work our magic with the safe and secure WordPress CMS platform, jazzing it up with the latest plugins to ensure your site's safety and protection. Crafting a website these days ain't a walk in the park, especially if you want to outshine your competition on Google's ever-changing dance floor. But fear not, we've got your back with a solid strategy!

Whether you're a small biz or a grand-scale eCommerce giant, one thing's for sure – SEO is the name of the game, and it's at the heart of all our creations. We follow strict protocols to safeguard your investment, making sure to your rankings soar from day one! So, let's get the party started and watch your website climb those search ranks like a rocket!

---
SUPER-FAST SITE SPEED
---
---
Slow website speed? Now, that's a real deal breaker! If your site takes longer than 2 seconds to load, you're losing potential business faster than a race car at full throttle! Every second counts, and if your customers are left twiddling their thumbs, they'll be zooming off to greener pastures in no time.

But don't fret, 'cause LeGarde Burnett's got the need for speed! Our mission? To craft super-lightning fast websites that load in a blink of an eye – under a second! We know the urgency of web speed like the back of our hand, and boy, do we know how to make it happen!

Our savvy team of developers leave no stone unturned when it comes to web speed. From CMS plug-ins to graphics, content to images, and even local hosting – we've got it all covered! We'll make your website fly like a shooting star in the night sky, leaving your competitors eating our digital dust!

---
ROI-DRIVEN WEBSITES
---
---
Listen up, folks! Anyone can slap together a website, but let me tell you, it takes a special breed of Sydney web designers to whip up a site that conquers Google and turns curious browsers into loyal buyers! And guess what? LeGarde Burnett's got that secret sauce!

We're not just about pretty pictures; oh no, we get into the nitty-gritty of the user's journey and sales funnels. We weave that magic into every design, resulting in a higher ROI for you! Your web page will be the talk of the town, attracting more eyeballs than a flashy circus performance! And those customers? Oh, they'll be lining up to buy from you, like bees to honey!

You see, our creative director is the real deal – with over 23 years of experience in the website and digital design realm, they're a seasoned pro! With that kind of expertise behind your site, you know you're in good hands. We're not just creating websites; we're crafting digital masterpieces that'll leave your competitors green with envy!

---
5-STAR CUSTOMER SERVICE
---
---
Here at LeGarde Burnett, every member of our stellar team brings years of experience in crafting digital marketing & SEO campaigns. We're not just about pretty designs; we've got the UX expertise to make your website leap off the page like an acrobat at the circus!

Now, we get it – you need a company you can rely on, someone who understands the unique needs of small businesses like yours. Well, guess what? We're a small business too! So, we'll treat your website as if it were our very own, with utmost care and attention.

With 10 years under our belt and over 250 websites in our repertoire, LeGarde Burnett's a powerhouse team of professional web and creative designers. We're not newbies; we're a long-standing, well-respected agency with a rock-solid reputation!

Oh, and our web design portfolio? It's a treasure trove of dazzling websites that showcase our skills and creativity. From small businesses to big hitters, we've got it all covered!

---
WE ARE AFFORDABLE
---
---
We believe in building relationships that benefit everyone involved, like a dance where both partners shine.

Now, here's the deal – we're not your run-of-the-mill agency with all the bells and whistles. We're lean and mean, offering high-quality web design for small businesses without any unnecessary fanfare. No frills, just pure excellence!

When you work with us, you're not just another number on a list; oh no, our web & graphic designers are your personal account and project managers! We'll be right there with you, every step of the way, ensuring your dreams take flight and your business reaches new heights.

So, buckle up, and get ready for a thrilling web design journey. LeGarde Burnett's got the magic touch to make your online dreams a reality – without breaking the bank! Say goodbye to hassle and hello to success with our top-notch, pocket-friendly services!

---
WE DELIVER
---
---
LeGarde Burnett is an absolute gem when it comes to website design solutions! Our team of web designers is all about client satisfaction, providing top-notch service that goes above and beyond expectations.

What sets us apart is our genuine commitment to building strong partnerships with our clients. We take the time to understand your brand, your vision, and your goals, ensuring that every project is tailor-made to perfection. From branding to websites, marketing collateral to eye-catching infographics, and even captivating explainer videos – we've got it all covered!

But here's the kicker – LeGarde Burnett never compromises on quality, always stays within budget, and never misses a deadline. Our dedication to excellence shines through in every pixel of our designs, delivering results that speak for themselves. With us, you can be confident that your brand's performance will soar, leaving a lasting impact on your audience. So, if you're looking for a team that truly cares about your brand's success, look no further than LeGarde Burnett!
OUR WEB DESIGN PROCESS
---
---

---
RESEARCH & DISCOVERY
---
---
In the world of web design, recognizing a client's needs and understanding their target market holds paramount importance for every project. This fundamental understanding lays the groundwork for a successful endeavor. The initial and crucial step involves gathering a comprehensive brief from the client and setting clear goals. Additionally, gaining insights into competitors' online presence and strategic positioning is equally vital. This comprehensive approach ensures a well-informed and strategic web design journey, resulting in exceptional outcomes.
---
STRATEGY & PLANNING
---
---
Once the groundwork is laid, we proceed to craft a meticulous plan detailing our actions and strategies. Website wireframes take shape, and a thorough evaluation of the brand ensues, allowing us to make any essential recommendations for improvement. Simultaneously, we meticulously chart out the website's copy and develop a content marketing strategy. These elements are instrumental in fostering consumer engagement and enhancing Google rankings. Our approach combines precision and creativity to ensure a seamless and successful web design journey.

---
WEBSITE SOLUTIONS
---
---
Building a captivating website goes way beyond aesthetics. Our approach revolves around driving conversion and captivating consumers every step of the way. At the core of our process lies UX - the heartbeat of everything we do. Our ultimate mission? Delivering your customers a web experience that's seamless, intuitive, and downright delightful. Oh, and let's not forget the importance of responsiveness! We design websites that shine on all mobile devices, ensuring your brand looks it's absolute best no matter where your audience is. With us, your website will be a digital masterpiece, engaging your visitors, and making a lasting impact on your brand.

---
WEB HOSTING & MAINTENANCE
---
---
At our fingertips, we boast an alliance with trusted Australian-based hosting providers, ensuring rapid, secure, and dependable web hosting services. But here's the kicker - our support extends far beyond the launch! We offer ongoing maintenance and assistance, ensuring your website evolves seamlessly with your business and its evolving needs. With us, you're in for a smooth and steady growth journey, backed by our dedicated team and stellar hosting solutions.

---
WEBSITE CONTENT MANAGEMENT
---
---
Our squad of web developers is well-versed in handling an extensive range of content management systems and web platforms. But let's spill the beans - our top pick is none other than WordPress! Why, you ask? Because we believe in crafting tailor-made designs and seamless integrations to deliver the finest results that cater to your unique business needs. Oh, and here's the cherry on top - we'll walk you through the WordPress dashboard, making you the master of your website's destiny. With complete control in your hands, you can make changes effortlessly. And let's not forget the magic of WordPress - it's flexible and scalable, evolving in perfect harmony with your business's growth. So, as your empire expands, WordPress will be right there, growing with you every step of the way!

---
SEO & DIGITAL MARKETING
---
---
Hey there, having a stunning website isn't enough; your customers need to find you too! No worries, our team has got your back. We're pros at navigating the digital marketing world, from search engine optimization to social media magic. We'll make sure your business shines bright and builds a powerful online brand. With LeGarde Burnett, you'll get lightning-fast and rock-solid marketing services, turning your new website into an unstoppable marketing machine, working 24/7! Get ready to conquer the digital landscape with our unbeatable marketing prowess!
Choose your plan
Hosting

Domain Name Registration

# of Email Accounts

Content Management System

Different Site Access Levels

100% Site Ownership

Android, iOS Compatible

Anti Spam & Malware Protection

30 Days Bug Support

Block IP addresses

Daily & Weekly Backups

Realtime Site Activity & Statistics

Shopping Cart

Payment Gateway Integration

Mobile & Tablet Ready

Technical Support

# of Pages

# of Revisions

# of Products

# of FREE Stock Images

Image Slider

Photo Gallery Page

Video Gallery

Customer Feedback Form

Contact Us/CTA Form

# of Embedded Videos

Time to Complete*

Social Media Launch :

• Facebook Page

• Linkedin Business Page

• Instagram Business Account

• Twitter Account Setup

• Facebook Feed Integration

• Twitter Feed Integration

• Instagram Feed Integration

Blog Page

Upload Documents

Upload, Edit & Resize Images

Video Upload

Custom Footer Panels

Newsletter Subscriber

Google Analytics Integration

Google Interactive Map for Business

RSS Feed

Search Engine Friendly

SEO Plugin
3-months (Free!) - $15/Month After that

1 year (Free!)

5

N/A

N/A

Optional Extra

UNLIMITED - We set up 5 for you.

2

2

0

10 Days
3-months (Free!) - $15/Month After that

1 year (Free!)

10

N/A

N/A

Phone

UNLIMITED - We set up 10 for you.

2

3

1

10 Days
3-months (Free!) - $15/Month After that

1 year (Free!)

10

WooCommerce (WordPress)

eMail & Phone

UNLIMITED - We set up 20 products.

2

20 per page

4

1

Approx. 2 Weeks
3-months (Free!) - $15/Month After that

1 year (Free!)

20

WooCommerce (WordPress)

eMail & Phone

UNLIMITED - We set up 60 for you.

2

20 per page

6

2

Approx. 2-3 Weeks
**Note:- All Prices are exclusive of GST
WEB DESIGN FAQS
---
Read some of the frequently asked web design questions clients ask us all the time. Have more questions? email anytime and we'll get back to you ASAP!
What is the LB advantage ?
At LeGarde Burnett, we've got your back, ensuring you get top-notch web and graphic design results. Here's why you can count on us: 1. We never outsource; all the work is done in our Sydney studio under the watchful eye of our skilled Creative Director. 2. You'll never go MIA with us. Our web and graphic design team is always quick to respond to your needs. 3. Our team is qualified and experienced; no interns or juniors. 4. We value your time, meet deadlines, and keep you informed throughout the process. 5. We respect your budget and always seek your permission before expanding projects. 6. Quality is our priority; we produce designs that reflect the highest standards. 7. As a small business, we understand the importance of every dollar. We always seek the best value for your money. 8. You have direct access to your web or graphic designer, saving you time and money. 9. We design to your brief, conducting thorough research and competitor analysis. 10. We're passionate about what we do and approach every challenge with enthusiasm. 11. Our professional copywriting services ensure your brand's message is expressed clearly and powerfully. 12. Our expert SEO services keep your website visible in search engine rankings. 13. Our Online Reputation Management service protects your brand from negative reviews. 14. We strategically use Social Media to boost your online presence. 15. We offer complete solutions, combining quality design with Copywriting, SEO, Reputation Management, and Social Media Strategy, ensuring the best results for your company image.
Do you have ongoing costs?
No need to fret about hidden costs at LeGarde Burnett! Our transparent pricing ensures you only need to budget for your yearly hosting, domain name registration, and SSL certificate renewal. Let's break it down: Hosting: Every website needs a home on the internet, and that's where hosting comes in. We recommend hosting your site on a server based in Australia for optimal performance. The yearly rental fee for hosting is approximately $695+gst. If you have a large eCommerce site with high bandwidth and data usage, the hosting fee might vary accordingly. Domain Name Renewal: Your domain name is your online identity, and it requires renewal each year. We'll make sure your domain stays active and accessible for your audience. Remember, any design amendments to the website structure may require a separate quote. At LeGarde Burnett, we keep things transparent, so you're always aware of your costs and in control of your online presence.
Can I make changes to my website after it's published? How much does it cost to make changes?
Take full command of your website, implementing any alterations you desire, and the cherry on top – it's entirely cost-free. Allow us to unveil the secrets of content adjustments through the intricacies of the WordPress backend, and should you stumble upon any hitches or uncertainties, rest assured, we are at your side, ever-ready to assist you.
Do you use free web design templates or do you customise the design?
Embracing originality, we forgo free templates and dive into the depths of customized solutions tailored precisely to your business's unique needs. Our designs draw inspiration from the very essence of your vision, and with a complete bespoke Sydney web design service, we materialize your dreams into reality.
How long does it take to design a website?
The passage of time varies for each project, and in an ideal world, a simple brochure-style website would be completed within 2-3 weeks. The intricacy of the site and its functionalities significantly influences the duration of the process. Throughout the journey, we maintain constant communication with you, providing updates on timings. Should you have a deadline in mind, we diligently assess its feasibility and make a committed effort to meet it.
Do I own my website once the job it completed?
At LeGarde Burnett, you retain full ownership of your website, including all intellectual property rights. Unlike some other agencies, we gladly hand over the entire site to you, complete with all the necessary logins and passwords.
Can you make me an online store?
Absolutely! We will craft an exclusive eCommerce website, tailor-made and developed specifically for your business. Our WordPress eCommerce websites offer a sturdy platform for smooth and rapid online business operations. And here's the cherry on top; you'll have full control over everything!
What platform do you work with to create a website?
We favor WordPress due to its open-source nature and its ability to offer a flexible, sustainable solution for our valued clients. Additionally, we are well-versed in other platforms such as Joomla, Shopify, WebFlow, Magento, and Wix.
Will my new website rank on Google?
We embark on each website design and construction endeavor with the ultimate aim of optimizing it for favorable Google rankings. Our meticulous approach involves fine-tuning every page with appropriate meta titles and descriptions to ensure seamless indexing by Google upon launch. According to Statista's data from February 2021, Bing, the online search engine, accounted for a 6.7 percent share of the global search market, while the market leader, Google, enjoyed a substantial 86.6 percent share. Consequently, our team diligently crafts SEO-Google-friendly websites, offering you the best opportunity to capitalize on Google's widespread reach.
Is your web design mobile-friendly?
Embracing the ever-increasing mobile search trend, your brand-new website automatically becomes mobile-responsive without any additional charges. This vital aspect is seamlessly integrated into the web design process, ensuring optimal functionality across both iPhone and Android devices. If you're uncertain about your website's mobile-friendliness, you can conveniently employ Google's Mobile Friendly Test for reassurance.
Will my website be viewable on all Apple and Android devices?
Indeed, without a shadow of a doubt, each and every one of our meticulously crafted web designs boasts unparalleled compatibility with smartphones and tablets, seamlessly accessible on both Apple and Android devices.
Make your website come to life with LeGarde Burnett.