Pay Per Click
---
With Google accounting for over 90% of all search activity in Australia, having your business listed and visible, is critical for success. Our PPC service run through Google Adwords is designed to get high quality traffic to your website that will influence your bottom-line.
Want to Grow Your Sales?
PPC is the Correct Way for You.
The only way to boost your leads and sales is PPC advertising. However, this can be difficult due to a high level of online competition. Hence, we build high converting landing pages to get the best conversion rate so that you achieve maximum profits from your PPC advertising.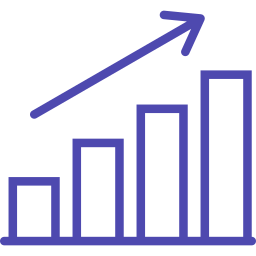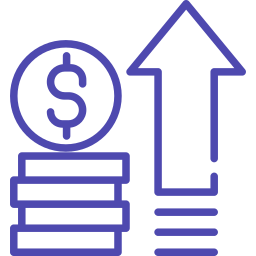 Make PPC Profitable with us
Get Conversions not just mere clicks
If you have used Google AdWords in the past and have felt that they have not worked for your business, it may be that you have managed them all by yourself and lack proper knowledge and you are simply wasting cash or else some amateur agency was running it that simply focused on clicks rather than conversions.
What is the difference with us? We just do not work for the betterment of your PPC campaigns for clicks, but we work to make sure that we convert a large number of browsers into buyers so that you get the maximum profit from the PPC campaign.
Pay Per Click Package Options
Choose your plan
Most Suitable

Hours of Work / month

No. of Keywords

Set up cost (One time)

Text Ads

Banner Ads**

Geo Targeting Setup

Competitor Analysis

Keyword Optimization

Ad Copy Optimization

Keyword Bid Optimization

Conversion Code Setup

Keyword Researched/Month

Bid Management

ROI Analysis

Landing Page Optimization

A/B Testing

Click Fraud IP Detection

Log File Analysis

Campaign Tweaking

Conversion Tracking

Google Analytics Setup

Weekly Report

Monthly Report

Advanced Reports

Dedicated Account Manager

Email

Chat: (Skype, MSN, GTalk, Yahoo)

Telephone
Less Competitive Keywords

25

50

$150

Optional Extra

1000 Keywords

Auto

Optional Extra

Optional Extra

Optional Extra

Basic

Optional Extra

Optional Extra

Add-on

Add-on
Moderate Competition

45

CAMPAIGN SETUP

100

$270

1 Set

CAMPAIGN MANAGEMENT

5000 Keywords

Manual

VALUE ADDS

Optional Extra

Advanced

ANALYTICS, REPORTING & SUPPORT

Included

Optional Extra

SUPPORT
Highly Competitive Keywords

70

200

$350

3 Sets

Unlimited

Manual

Optional Extra

Advanced

Included
Multiple / Crucial Projects

120

300

$500

5 Sets

Unlimited

Manual

Included

Advanced

Included
**Note:- All Prices are exclusive of GST