Social Media Marketing
---
Social Media Marketing is now becoming an extended part of online marketing, more than ever your customers are forming their opinions about your product and services before even interacting with you, SMM is no longer a choice but a necessity to survive in highly informed and vocal customers world.
YOU CAN ATTRACT 30 -350 LEADS EVERY MONTH WITH FACEBOOK ADS
---
Millions of people are logging on to Facebook each and every month. You cannot afford to miss out on this traffic. You can earn huge profits from Facebook ads.
How Many Leads Are Given by You to Your Competitors?
---
Nearly 1.4 billion people use Facebook actively and generate nearly 4 billion likes every day. It has turned out that today Facebook is not merely for socializing but it can be used to expand your business. If you are not already using it for that purpose, it is time that you do so and do away with the traditional and outdated methods of advertising that fetch little or no results at all.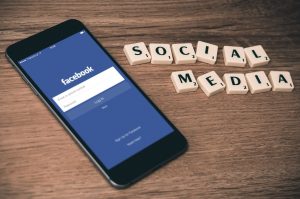 TAP INTO A CROWD OF BILLIONS WHO ARE READY TO SPEND A GREAT LOT
---
Facebook is a platform that offers more flexibility and many targeting tools as compared to others. You can reach billions of people instantly. This paves the way for positive results. Our team can show you how you can run an effective ads campaign on Facebook that targets possibilities based on age, gender, location, interests, what posts and pages they been "liked", and more. His data can prove to be very beneficial and you can create effective ad campaigns that reach your customers.
WITH OUR TEAM OF EXPERTS YOUR PROFIT LEVELS WILL SOAR NEW HEIGHTS
---
---
Maximum profit is at your fingertips when you begin using the power of Facebook ads. Now you do not need to waste any money on ads that fetch you no results. You can reach audiences on desktop and on mobile devices. Our team of marketing experts uses the latest strategies to develop a Facebook ad campaign that is highly profitable and that will double, or even triple the number of your sales at a small amount of the cost as compared to other marketing channels. Our Facebook ad campaigns have a track record of converting every $1 spent in ad into $3 by bringing new paying customers. This is the best time to get started as costs for advertising on Facebook are still very low. Below is a three-step custom plan that helps your business grow.
---
---
CUSTOM STRATEGY
---
---
You can book 100% free growth strategy call. During this we analyze your business, understand the needs for growth of your business and device a customized plan in order to maximize your business and sales via Facebook ads. We give you a thorough walkthrough of how to use Facebook ads to convert browsers into loyal customers. We charge $1000 for it but as a first-time client, you'll get it for free.
---

---
WHAT WE DO FOR YOU
---
---
When you decide to give us the rein of your campaign, we'll create a direct response to Facebook ads so that quality traffic and sales are directed your way within a span of 8 hours. All the busy work will be handled by us; all you have to do is focus on building your business.
---
---
A BALANCED STREAM
---
---
With a successful Facebook Ad campaign, a balanced flow of sales will be generated for your business. This flow of sales will boost your profit. Your reach will be expanded in the market, and customers will keep coming back to you.
---
Social Media Marketing Package Options
Choose your plan
•Most Suitable

•Hours of Work / month

•Social Media Marketing Strategy Development
•Dedicated account manager

•Monthly team strategy session & activity schedule
•Account Maintenance & Performance Review Calls

•Profile Creation

•Custom Landing Page Design

•Business Tabs Creation & Integration
•Posts Per Week - management & engagement
•Geo targeted friend/fan seeding

•Relevant Groups - Interaction Frequency
•Respond to Comments & Replies

•Notify Client with Responses to Comments
•Integration of other brand assets into your Facebook profile (videos, audio, articles, etc)
•Spam removal

•Profile Creation

•Custom background design

•Posts Per Week - management & engagement
•Twitter friend seeding

•Follow Potential Fans / Followers / Prospects
•Responding Fresh Followers

•Respond to direct messages and mentions
•Notify Client with Responses

•Follow Category Events (if any)

•Profile Creation

•Relevant groups - interaction/engagement
•Posting of article summaries in the groups
•Query response management

•Videos for submission (videos to be provided by client)
•Title Creation

•Descriptor Creation

•Tag Keywords

•Thumbnail Selection

•Account Creation on other Video Sharing Websites
•Video uploading on other Video Sharing Websites
•Respond to Comments & Replies

•Notify Client with Responses

•Set up your Interest account

•Create Boards related to your industry
•Content for Pin Board

•Pin your content, products and services to these boards regularly
•Repin them via other accounts

•Encourage people to follow your boards
•Promote them via other means

•Monthly Account Activity Reports

•Spam removal

•Account Creation

•Monitoring of relevant questions in selected categories
•Notify the client about the question
•Posting of Answers

•Respond to the comments

•Notify Client with Responses



•Notify the client about the question
•Posting of Answers

•Respond to the comments

•Notify Client with Responses

•Creating Account in Customer Review Websites
•Posting Reviews in Client's Name

•Monitoring of relevant postings in selected categories
•Notify the client about any comments
•Respond to the comments

•Notify Client with Responses

•ROI Analysis

•Campaign Tweaking

•Conversation Tracking

•Weekly Report

•Monthly Report

•Advanced Reports

•Email

•Chat: (Skype, MSN, GTalk, Yahoo)

•Telephone
Less Competitive Keywords

25



Add-on







Add-on

Add-on

1



2

Yes - Client Approval Required



Add-on






Add-on

1





Add-on

Yes - Client Approval Required



Add-on



1





1









3

3

Add-on

Add-on

Add-on

Add-on

Add-on

Add-on

Add-on

Add-on

Add-on

Add-on

Add-on

Add-on

Add-on

Add-on

Add-on

Add-on

Add-on

Add-on

Add-on

Add-on

Add-on

Add-on

Add-on

Add-on

Add-on

Add-on

Add-on







Add-on



Add-on



Add-on

Add-on
Moderate Competition

45



Add-on





SETUP & MANAGEMENT - Facebook







3



4

Yes - Client Approval Required



Add-on




SETUP & MANAGEMENT - Twitter



Add-on

3





Add-on

Yes - Client Approval Required



Bi - Monthly

SETUP & MANAGEMENT - LINKEDIN



3





SETUP & MANAGEMENT - YouTube

1









6

6

Add-on

Add-on

SETUP & MANAGEMENT - INSTAGRAM

Add-on

Add-on

Add-on

Add-on

Add-on

Add-on

Add-on

Add-on

Add-on

SETUP & MANAGEMENT - YAHOO ANSWERS



2 / Month





Yes - Client Approval Required



SETUP & MANAGEMENT- BLOGS & ARTICLES DISTRIBUTION





Yes - Client Approval Required



SETUP & MANAGEMENT- CUSTOMER REVIEW SITES SUBMISSION









Yes - Client Approval Required



VALUE ADDS







ANALYTICS & REPORTING

Add-on



Add-on

CUSTOMER SUPPORT





Add-on
Highly Competitive Keywords

70















5



6

Yes - Client Approval Required












5







Yes - Client Approval Required



Monthly



3





2









10

10

Yes - Client Approval Required



Add-on

Add-on

Add-on

Add-on

Add-on

Add-on

Add-on

Add-on

Add-on



4 / Month





Yes - Client Approval Required







Yes - Client Approval Required











Yes - Client Approval Required




















Multiple / Crucial Projects

120















Unlimited



Unlimited

Yes - Client Approval Required












As Needed







Yes - Client Approval Required



As Needed



As Needed





As Needed









As Needed

As Needed

Yes - Client Approval Required



Add-on

Add-on

Add-on

Add-on

Add-on

Add-on

Add-on

Add-on

Add-on



As Needed





Yes - Client Approval Required







Yes - Client Approval Required











Yes - Client Approval Required




















**Note:- All Prices are exclusive of GST