---
LOGO DESIGN
---
---
Your business brand is the face of your company, and as such you need to ensure that you work with a reputable company. Having designed over 200 logos for small businesses since period of time, our reputation has been built on quality logo designs that are affordable.
Our talented in-house design team know the art and science of creating the perfect logo for you. Along with our unlimited design revisions where we design until you are 100% happy, exceptional customer service and the fact that all our designers are Australian based you know you're logo design will be in safe hands.
---
---
---
2D/3D, VIDEO, SFX
---
---
Computer animation, or CGI animation, is the process used for generating animated images by using computer graphics. The more general term computer-generated imagery encompasses both static scenes and dynamic images while computer animation only refers to moving images.
Modern computer animation usually uses 3D computer graphics, although 2D computer graphics are still used for stylistic, low bandwidth, and faster real-time renderings. Sometimes, the target of the animation is the computer itself, but sometimes the target is another medium, such as film.
---
---
---
WHITEBOARD ANIMATION / PPT
---
---
Whiteboard animation is a process where a creative story and storyboard with pictures is drawn on a whiteboard (or something that resembles a whiteboard) by artists who record themselves in the process of their artwork. Whiteboard animation videos are seen mostly throughout the internet on YouTube and Vimeo. The style has been used a few times in TV spots. The first, though very different from the current style, were the UPS Whiteboard Commercials. Many companies and firms of all sectors and sizes are incorporating this style into their modus operandi.
---
---
---
BROUCHER & CATALOGUES
---
---
Custom brochure and catalogue design services and solutions to aid in the effectiveness of your sales and marketing efforts, from graphic design concepts through printing, publishing and delivery. Graphically Speaking provides brochure and catalogue design services including brochure design for print reproduction and e-brochure design for presentation on the web.
No matter how large or small the project, the brochure design process remains consistent. We gather your company information, necessary to understand your business, the product(s) and/or services, the target market, the competition, the budget and your marketing goals, including project time line. We then assemble the team best suited for the project.
---
---
2D/3D, Video, SFX
Nothing delivers your message quite like animation and video. As a full-service graphic design, marketing and advertising firm, we offer effective, high-quality video production and animation services that will grab your audience's attention and help you achieve your communication and business objectives.
2D/3D Product Demos
Whiteboard Animation
Visually Enhanced PPTs
Corporate Videos
Video Animation
Video Editing
3D & VFX & Finishing
Digital Photography
We create innovative, entertaining animations and videos that can:
Promote your company
Advertise your products and services
Train your staff
Support your brand image
Capture the imaginations of your clients
Add excitement to your trade show booth or website
Integrate animation, live action video, music, sound effects and other elements
We can put your animations and video on your website and various other Social Media Platforms or on a CD/DVD/USB Stick, or even a podcast and convert them into a mobile application for an experience your customers will remember. Our video producers, camera crew, directors and producers have already travelled far for on-location video shoots – and they're available to visit your location too.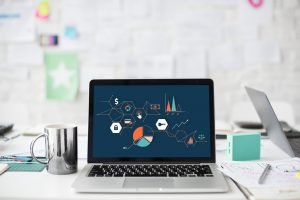 Graphic Design
We use innovative design techniques to create attention-grabbing, engaging and memorable online and print campaigns. As a full-service graphic design, marketing and advertising firm, we understand how to integrate all aspects of your message for maximum impact:
Corporate Communications
Logo Design
Brochures
Packaging
Billboards
Trade Show Graphics
Signage
Business Cards
Product Package Design
Your company probably uses them every day: packages that surround and protect the items you send out for distribution, sales and even warehousing. But have you thought much about the design of that packaging? If the answer is "no," consider this: your packaging is a great opportunity to introduce your brand identity to potential customers with every box, envelope or bag that leaves your business.
We create package designs that reflect your company's brand identity and have a powerful visual impact. We offer packaging design across a wide range of materials, including:
Shipping labels
Large cartons
Small craft-type boxes
Paper items
Envelopes
Plastic bags
Gift-wrapping
Speciality boxes and bags