One-off SEO Services without monthly contract
---
When people think about SEO, they think as long term projects that require monthly payments. But we understand that all the businesses cannot afford these monthly payments.
We believe that by getting the basics right, a huge and positive difference can be made to the website traffic visiting you. Few simple steps can help increase the traffic of your website and result in an increase in sales.
Following are the one-time SEO services offered by us. These services are offered without any monthly charges.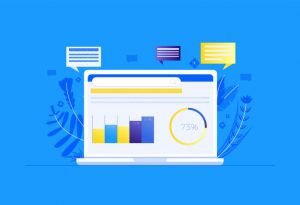 Stand Alone Digital Marketing Services Offered by Us
---
On-Page SEO
---
---
How your website looks on the search engine is an important factor.
When your website is scanned the lookout is for certain specific on-page factors which give a knowledge what your site is about and where it can be placed best in the listings. To make sure your website ranks the best the following factors should be in place.
Keywords and related terms that are used properly in the page title and header titles like h1, h2, h3, etc.
Accurate internal linking and structure of a page
Fast page loading time
Images that are optimized with Alt-text which gives a clear description of what they are about
Code that is correctly formatted correctly and properly indicates locality and language etc.
Secure website (https) being used
These things do not happen by themselves. Accurately fixing these things is known as On-Page SEO
On-page optimization is done will all our monthly SEO plans, but you can also purchase it as a one-time project for a very affordable fee.

---
Website Press Release
---
---
High search engine rankings within a short period of time can be achieved by press releases.
A 400-500-word press release will be professionally written by us for your website which will prove very beneficial. Before sending this, you will receive a draft for your approval.
This press release will be distributed among 350 – 500 news sites and social media which also includes Google News.
You will get Do-follow links from authority sites (TF 30- TF 75).
You will also get a detailed report showing where the article was published.
It is important to note that the reason for a press release is to increase exposure and secure quality backlinks. This helps to improve the ranking of the website.
However, the traffic received by this type of exposure will differ.
The press release may differ and may get picked up and syndicated on the large news networks. This situation is rare but not impossible. This would bring a great deal of exposure and traffic for your website and also many more new backlinks.

---
Google My Business
---
---
Whenever a search is made for a specific business type or industry on google, results are personalized by google based on the location of the searcher. The listings are then prioritized by google for that locality. It is estimated that more than 50% of searches performed on Google are performed to search for local needs.
When you get your business on the Google My Business (GMB) Directory, it allows you to appear for that local search not only in the Local Finder page but also ultimately in the snack pack top-three listing on page one for Google, which is the top three listings for that search are shown in Googles map pack, which often is seen prior to the organic search results.
Your GMB listing also permits your customers to leave reviews. Reviews are very powerful and influence the decision of many. Blogs and discussions regarding your business can be posted by you right on the front page of Google.
High visibility is very important if you want to capture the local traffic, in the local search engine.

---
Directory Listings
---
---
Directory listings work great in combination with GMB package.
Getting your business listed in some or all directories can help a great deal to get your business name, address, and phone number well known. These directories can also help direct a fair amount of traffic for your website by themselves.
They also help a great deal to improve your Google My Business (GMB) ranking. They can also help improve your local map pack ranking and ay also get you on the page on snack pack. This further helps boost your local exposure and helps direct traffic towards your website.